PIONEERS & DESIGNERS:
---
---


(Pioneer barnstormer & leading airplane manufacturer, born in Iowa, raised in Liberal, Ks. (where became fasincated with flight by watching migrating geese against the wide open Kansas sky, and began his "aircraft manufacturing" career by building and selling kites), with teen years in Salina, Ks. (learning mechanics in a bicycle and auto shop, and studying business at Kansas Wesleyan College). Moving to California, he quickly became a powerful force in early aviation development.
Founded one of the world's first major aircraft manufacturers, the Glenn L. Martin Co. -- becoming the world's youngest aircraft manufacturer -- chief rival to the Wright brothers and Glenn Curtiss, each of whom he would befriend and outlast. Martin's aircraft were among the major pioneering aircraft of early aviation, especially in the U.S. -- including important pioneering military bombers in the 1920s and 1930s (like the B-10, America's first modern-style, all-metal bomber, shown at left). His company's B-26 Marauder was one of the fastest, toughest bombers of World War II, and he license-built the Boeing B-29 bombers that dropped the atomic bombs upon Japanese cities.
Martin's family of seaplanes was the greatest in world history -- stretching from early biplanes to the great China Clipper airliners (right), and giant wartime flying boats (like the widely used Martin Mariner and the gigantic Martin Mars), culminating in the Martin Seamaster strategic jet bomber.
But perhaps Martin's greatest influence was as a mentor. William E. Boeing learned to fly at the Glenn L. Martin flying school in Los Angeles, and the first airplane Bill Boeing owned was a Martin biplane on pontoon floats -- soon imitated by Boeing's first airplane design: the "B&W" ("Boeing & Westervelt")
Among Martin's early employees was designer Donald Douglas -- who later founded industry leader Douglas Aircraft, and developed the Douglas DC-3 (generally regarded by historians as the most important aircraft in world history).
Founders of major aircraft manufacturers North American Aviation (Rockwell), McDonnell Aircraft, Vought (later L-T-V)and Bell Aircraft (later Bell Helicopter) also apprenticed first with Martin.
Most of America's major commercial and military aircraft have been built by the handful of companies founded by Martin and his former employees.
Martin, himself, would remain at the helm of his company well into the 1950s -- producing airplanes longer than any other early aviation pioneer, including airliners and jet bombers.
Martin's company became one of the chief producers of U.S. missiles -- including America's giant Titan ICBMs (Wichita would become home to one of the three rings of active Titan missile silos) -- and exotic spacecraft. Martin Marietta Corp. recently joined with Lockheed to become Lockheed-Martin, one of America's only three remaining major aircraft manufacturers -- competing with Boeing and Northrop-Grumman.)
IAHF
NAHF
KS.AHF
OX-5 Club Hall of Fame
Naval Aviation Hall of Honor

---



(Topeka aviation pioneer; built first successful Kansas airplane, 1911; later designed pioneering-concept planes, leading to the famed Alexander Eaglerock, and America's first composite-shell aircraft, the Longren "A.K. Fibre Sport." (left; click to enlarge) Following WWI, was Chief Inspector at McCook Field, Dayton, Ohio, the U.S. Army's aviation research & development center.
Fostered the rising aircraft manufacturing industry around Kansas City in the 1920s and 1930s, largely created by his former employees.
Developed and patented key concepts of modern hollow-shell aircraft design and manufacturing (particularly the "stretch press" -- the special factory tool of most metal-aircraft manufacturing) becoming a major influence in the design and manufacture of most modern U.S. airplanes, though largely unknown. Served as engineer and/or V.P. of general aviation's technology trend-setters around or just before their main design breakthroughs -- including Luscombe, Spartan and Cessna. Finished career in Southern California, as major subcontractor building key sections of famous aircraft for most major U.S. planemakers.)
KS.AHF

---



(Pioneer barnstormer & manufacturer; founded one of the world's longest-lived aircraft manufacturers -- and the most prolific. In 1916, set 124-mph U.S. speed record in plane he designed, and designed other renowned racers of the 1930's.
First major American manufacturer to use modern, strutless "cantilever" wings -- now used almost exclusively by every major manufacturer, except, ironically, his own company, Cessna Aircraft. Over 190,000 aircraft, in virtually every nation on earth, have carried his name, including the most popular light airplane (Cessna 172/Skyhawk) and the fastest civilian airplane manufactured today (Cessna Citation Ten business jet).
IAHF
NAHF
KS.AHF
KS.BHF
OX-5 Club Hall of Fame

---



(Famed early "boy-wonder" barnstormer; came from Chicago to Wichita, in 1920, and co-founded America's first successful "commercial" airplane company, E.M. Laird Mfg. Co., in Wichita, building his industry-reshaping 3-seat Laird "Swallow" biplane (shown here), America's "first commercial airplane". Later returned to Chicago to design famous race planes.)
KS.AHF
ILL.AHF
OX-5 Club Hall of Fame

---



(Oklahoma oil wildcatter, and aviation entrepreneur; co-founded America's first successful "commercial" airplane company, E.M. Laird Mfg. Co., in Wichita, 1920, with Matty Laird (noted above) and Billy Burke. Later, when they left, he renamed the Wichita enterprise Swallow Aircraft Mfg. Co., putting upstarts Walter Beech and Lloyd Stearman in charge, beginning their meteoric rise in aviation history. Disagreeable and disliked, abandoned and failed, Mollendick died a pauper -- the forgotten founding father of the Wichita aviation industry, and America's commercial aircraft manufacturing industry.)
KS.AHF

---



Harper, KS.; pioneer designer & manufacturer at Laird/Swallow, where he replaced Matty Laird, and developed the New Swallow; and then at Travel Air, with Clyde Cessna and Walter Beech. His popular, industry-leading biplane designs became legendary for their practicality and ruggedness.
Created Stearman Aircraft (famous for its stout commercial biplanes and military trainers); later V.P. at United Aircraft / Boeing, when they acquired his company.
With Robert Gross and long-time customer Charles Varney, he revived bankrupt Lockheed; putting its speedy, modern Orion single-engine airliner into production, started legendary twin-engined Lockheed Electra design, and helped with Lockheed Constellation airliner.
Assisted first commercial development of government-sponsored "competitive-design" concept lightplane, Stearman-Hammond Y-1. After WWII, stimulated cropdusting industry by modifying war-surplus Boeing-Stearman biplanes, the most common postwar cropduster.)
NAHF
KS.AHF
KS.BHF
OX-5 Club Hall of Fame

---



(Laird/Swallow craftsman, became Douglas, then Lockheed engineer -- Lockheed's chief engineer by 1928. Designed the Lockheed 8 Sirius for Charles Lindbergh. Left Lockheed in 1930 to start Vultee Aircraft, which -- after his 1938 death -- became Consolidated-Vultee, then Convair, then General Dynamics) NOTE: This account is based upon unverified reports from staff at the Kansas Aviation Museum. Further validating research is pending.

---



(Pulaski, TN.; pioneer racer & manufacturer. Brought speed and luxury to the sky. Moved to Wichita where he worked at E.M. Laird, 1922; managed Swallow, 1924, co-founded Travel Air, 1925, and became its president by 1927.
When Curtiss-Wright bought out Travel Air in 1929, Beech became V.P. of Aircraft Sales at Curtiss-Wright's New York headquarters, but got restless, returned to Wichita in 1932 (ultimately setting up shop in the old Travel Air factory) and founded Beech Aircraft -- today's Hawker-Beechcraft Corp. -- with the world's fastest and most luxurious private aircraft. Also V.P. and co-owner of Culver Aircraft.)
IAHF
NAHF
KS.AHF
TN.AHF
OX-5 Club Hall of Fame

---



(Aircraft industry leader; formative in the success of Travel Air, then Beech Aircraft -- which she led upon her husband's death in 1950, for the next 3 decades, before selling it to Raytheon.
One of the main forces in making general aviation airplanes attractive to the general public (especially the elite) as personal transportation -- largely responsible for the popularity of business and charter aircraft, and the success of corporate aviation.
During her reign at Beech, she was widely regarded, throughout the industry, as "The First Lady of Aviation")

---



(Parsons, Kansas born-and-bred, California-based manufacturing leader. His "Spirit of St. Louis" monoplane -- famously flown by Charles Lindbergh in the first trans-Atlantic solo -- triggered one of the most decisive revolutions in American airplane design: the switch to monoplanes (in place of biplanes).
During World War II the Ryan School of Aeronautics Company trained 14,000 Army Air Corps pilots. Though rarely successful, his company would remain a famously unusual and daring innovator in aviation well into the jet age -- with aircraft like the Navy's first jet fighter, jet/propeller hybrid planes, and vertical-takeoff jets.)
IAHF
NAHF
OX-5 Club Hall of Fame

---




Pioneer designer & manufacturer, created Stout Metal Airplane Co. in the Great Lakes area, which produced America's first metal airliner - the single-engine Stout Pullman (shown in back of Commercial Aviation stamp; it later became the renowned, revered, popular Ford TriMotor (other stamp). Pioneering Stout Air Service was one of the first regularly-scheduled airlines. Also automotive innovator, including first "mini-van."
After leaving Ford, Stout came to Buckley Aircraft in Wichita to try his hand at developing a stainless-steel airplane -- which didn't really work out.)
OX-5 Club Hall of Fame
MICH AHF
Automotive Hall of Fame

---



Clyde Cessna's nephew, Wichita University aeronautical engineering graduate, and former Beech Aircraft engineer -- with help from lawyer-brother Dwight, and uncle Clyde -- revived Wichita's near-bankrupt, out-of-production Cessna Aircraft Co. in 1935, designed its most successful rag-wing planes, first all-metal Cessna, and first Cessna twin. Wallace took over a floundering business, and made Cessna "Number-1" in general aviation -- from 2-seat trainers to business jets, plus cropdusters, floatplanes, small commuter propliners, military trainers, spotter planes and combat jets -- and the world aviation industry leader in numbers of aircraft manufactured.
Many in the industry have suggested that a more appropriate name for the "Cessna Aircraft Co." would be the "Wallace Aircraft Co.," though Wallace never publicly entertained the notion -- content to have Cessna's largest factory complex named for him.
KS.AHF
KS.BHF
OX-5 Club Hall of Fame

---



(Alexander Aircraft, 1925; Bellanca, Nicholas-Beazley, Mono and Dart; Brought Culver Aircraft to Wichita, ca.1939 (Culver V shown, right); started Mooney Aircraft there, twice -- first in 1930; achieving some success in 1950s with sporty single-seat Mooney M18 Mite, then moved plant to Kerrville, TX to produce swift, efficient 4-seat M20 -- the beginnings of a line that would become the fastest production, single-engine, piston-powered, private airplanes in the world. (In the lightplane world, "Mooney" is the benchmark for "fast.") Sold his company, and went to work at Lockheed-Georgia on JetStar business jet, Hummingbird V/STOL jet, LASA utility plane, & C-130 Hercules heavy transport.)
KS.AHF
OX-5 Club Hall of Fame

---



(Design chief for the first "Beechcraft" -- the Beech Model 17 Staggerwing, the fastest production airplane in the world in 1932 -- and for the Model 18 Twin Beech, which pioneered modern hollow-shell all-metal construction in large, popular general aviation aircraft. The ultimate status symbol among private aircraft for a decade, vast numbers were built for World War II -- used as transports and trainers -- then serving as a popular commuter airliner (with a variety of modifications), it ultimately became one of the longest continually-built aircraft in world history.)
KS.AHF

---



(Design chief for Beech Bonanza, the longest continually-manufactured airplane in the world, and metalized Mooney M20 series; popularized modern hollow-shell all-metal construction, trim "flat" engines, and retractable gear in light, high-performance general aviation aircraft.)

---



(Hannibal, MO. Invented car radio, leading to Motorola, and first car stereo cartridge tape player: the "8-track". Invented important avionics for WWII, leading to first major defense electronics contractor, Lear-Siegler. Modified WWII bombers into postwar America's fastest business aircraft. Developed the first widely-used business jet, the LearJet, in Wichita -- where it is still built today. Designed the LearStar & LearLiner -- which later became the basis of Canadair Challenger "widebody bizjet" and the industry-shaping Bombardier CRJ regional jetliners)
IAHF
NAHF
KS.AHF
KS.BHF
MICH AHF
OX-5 Club Hall of Fame
Inventors Hall of Fame

---



(Very controversial Ohio aircraft designer & entrepreneur, famous for designing compact, personal high-performance homebuilt aircraft. Aeronautical Engineering degree from Wichita State University. In late-1960s, developed his BD-1 into the American Yankee (left), the origin of today's popular, fast Grumman-American / Tiger Aircraft light singles.
Moved to Newton, Ks., 1970s, to develop the BD-5 Micro, tiny plane that revolutionized America's interest in single-seat personal planes and experimental aircraft, and excited the "kitplane" movement. With jet engine, BD-5 became world's smallest jet airplane.)
"Jim Bede" page, Wikipedia.org

---



In 1970s, in Newton, Ks, design engineer for Bede (above). Became popular pioneer designer of leading canard/composite homebuilt aircraft, and trend-setting aircraft design innovator. As Beech design chief, 1980s, he created the prototype of America's 1st certificated carbon-fiber composite aircraft: the canard/pusher, turboprop-twin Beech Starship (left).
Back in Mojave, Calif., Rutan developed the first planes to circle the world non-stop, without refueling -- the Voyager (piloted by brother Dick, and Jeanna Yeager), then Global Flyer (above, right - flown solo by Steve Fossett, around the globe, from and to Salina, KS, aided by Kansas State University technicians and ground crews).
At his "spaceport" in Mojave, in 2004, Rutan won the "X-Prize" for putting the first successful private manned spacecraft into space, SpaceShip One (right).
IAHF
NAHF
EAA Homebuilders' Hall of Fame

---



(Son of Piper Aircraft founder William S. Piper. Design chief for Piper, then Beech. Helped develop Piper Cherokee family and most modern Pipers.
When a hostile takeover forced the Piper family out of their company, late-1970s, Pug Piper moved to Wichita and developed Beech Skipper and twin-engined Duchess (right).)

---



(World War I aviator. Among the first to fly into and from Wichita. Leader of Boeing-Wichita from World War II to the 1960's, Schaefer turned Wichita's Stearman factory into chief manufacturer of Boeing's B-29 Superfortress - - transitioning Boeing-Wichita from building old-fashioned, rag-winged biplanes to building the war's most technologically advanced major bomber.
Helped lead development of the world's first intercontinental jet bomber, the B-47 Stratojet -- and oversaw most production of the B-52 Stratofortress, in Wichita, including all B-52's flying today. Made Wichita the chief manufacturing site for most of the structure of Boeing's most popular airliners -- the 727 and 737 -- though final assembly remained in Seattle.)
KS.AHF
OX-5 Club Hall of Fame
---
---
PILOTS:
---
---

---

CIVILIAN

---

---

Amelia Earhart

Raised in Atchinson, Ks. First woman to fly the Atlantic (only the second person to solo it -- Lindbergh was first), first person to fly solo over both Atlantic and Pacific oceans, and many other notable firsts. Used her notoriety to promote aviation, and air travel -- particularly (with Charles Lindbergh) promoting Kansas City-based Transcontinental & Western Air Lines (TWA, eventually Trans-World Airlines, the world's largest airline for decades).
In the 1930's, Earhart's flying exploits were world-famous, and inspired women everywhere to believe they could be more than tradition dictated. Profoundly influential in the growing status of women in society, and particularly in aviation, she co-founded America's leading women-pilots' organization, the "Ninety-Nines."
Attempting to be the first woman to fly around the world, and the first pilot to take the "long" way -- around the whole diameter of the earth near the equator -- Earhart disappeared over the Pacific on the last leg of her flight -- creating one of the most famous mysteries of all time.
IAHF
NAHF
KS.AHF
NJ AHF
OX-5 Club Hall of Fame
Nat'l Womens Hall of Fame

---

Mary (Chance) Van Scyoc

(pronounced
"van-SIKE")
1st woman air traffic controller in U.S.; a Wichita, Kansas native. A private pilot, she quit schoolteaching in Ford, Kansas to become America's first woman air traffic controller, June 1, 1942, in Denver, Colorado.
From 1943, worked control tower of the Wichita Municipal Airport (today's McConnell Air Force Base) throughout busy war years -- with brief stint at Hutchinson, Ks. airport control tower. Postwar flight instructor.
KS.AHF

---


Kansas-bred U.S. aerobatic champion, who -- in the 1950s -- revived the sport of acrobatic flying, and elevated it to an organized, globally recognized competitive sport. Three-time U.S. national champion, a record never surpassed. Famous for bringing competition-grade acrobatic flying to airshows.
ICAS Hall of Fame ( orig. )
EAA Int'l Aerobatic Club Hall of Fame
KS.AHF
IOWA&nbspAHF

---



(Kansas-raised king of fast civilian aircraft; former National Air Races "unlimited" champion and Professional Race Pilots Assn. president; leading bizjet entrepreneur (early Learjet dealer and operator) and famous supplier of fast planes to Hollywood, through his company, "Clay Lacy Aviation."
Pilot in many movies, and Hollywood's top air-to-air cinematographer, whose aerial camera work appears in most movies and commercials that show aircraft in flight from a vantage point aloft. Senior editor of Professional Pilot magazine, United Airlines 747 captain, and, with over 50,000 hours aloft, "...the unchallenged holder of the highest number of flight hours of any active pilot," according to his 2007 biography. (His company website merely claims that he has "more flying hours in jets than anyone on earth.")
NAHF
KS.AHF
"Flight Test Historical Foundation
hosts 1st aviation awards"
Edwards AFB, USAF, May 12, 2010


---

---

---

MILITARY




---

---




Wichita-bred son of fortunate parents, a National Guardsman in the artillery in World War I, he volunteered for the hazardous duty of an aerial observer, becoming one of the first four combat aviators to earn America's Medal of Honor -- at the cost of his life -- for attempting valiantly to provide lifesaving aid to "the Lost Battallion" -- an American army unit trapped in the Argonne Forest, being annihilated by surrounding enemy forces.
Despite their plane being shot up with dozens of bullet holes, in their first attempt, Bleckley and pilot Gottlieb returned to the battle area in a borrowed plane, flying lower and lower into a hail of deadly enemy fire, to precisely drop desperately needed supplies, and get a clearer picture of the situation. But he and his pilot were finally shot down. According to some sources, the French troops who found him also found his map, with his markings that ultimately helped lead to the rescue of the Lost Battalion.
Bleckley family photos & key correspondence
Kansas Historical Society
Bleckley Airport Memorial Foundation
Wichita, KS
The BAMF has promoted the development of a memorial to Bleckley at Wichita's Eisenhower Airport, and has purchased the last flying military DH-4, the model of plane Bleckley rode, and is restoring it to flying condition, with plans to use it to commemorate Bleckley & his pilot, Gottlieb.
---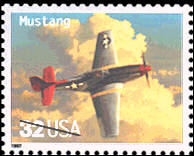 Wichita-born son of Lebanese Arab immigrants, the short, eyesight-handicapped Jabara insisted on becoming a military aviator, going to extraordinary lengths to earn his wings. Jabara (he pronounced it "ja-BARE-a") was a victorious P-51 fighter pilot in late World War II, then after the war he transitioned to jets. During the Korean War, Jabara flew the F-86

SabreJet, becoming America's first jet ace (5 confirmed shoot-downs), and -- following a long official celebrity tour of the U.S. to raise support for the military -- returned to the war to ultimately become a triple ace, the second-highest-scoring U.S. ace in the war.
Later trained U.S. fighter pilots, and served as supersonic fighter test pilot, and early unit commander of America's fastest supersonic jet fighters and bombers.
Known for exceptional pilot airmanship and marksmanship (the Air Force Academy annually issues its Jabara Award for the most outstanding airmanship in the Air Force).
Became youngest Colonel in U.S. Air Force. Widely expected to become youngest Air Force general, but died in auto accident while preparing for transfer to a command assignment in the VietNam War.)
KS.AHF
Factsheets: First Jet vs. Jet Ace:
Capt. James Jabara

U.S. Air Force
Historic Persons:
Col. James Jabara
U.S. Air Force website
---


Raised Admire, Ks., nicknamed "Tex" for his western-style attire, Johnston was

one of the most famous test pilots of all time, and Boeing's chief test pilot during the 1950's. Raised and schooled in Kansas, including aeronautical engineering at Kansas State University and mechanical training at Spartan School of Aeronautics in neighboring Oklahoma, and began his flying career in Kansas.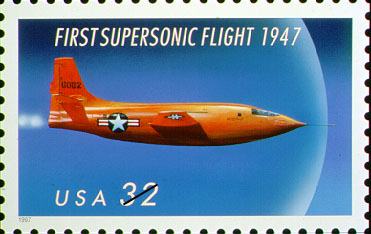 Test-flew P-47, P-51, Bell XP-59A Airacomet (America's first jet), the Mach-busting X-1 rocketplane, B-47 Stratojet bomber (in Wichita), B-52 Stratofortress, the KC-135 tanker and Boeing 707 jetliner, Bell helicopters, and more. Showing off to airline executives,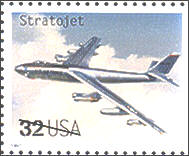 Tex shocked the world by rolling a Boeing 707 jetliner completely upside-down, then righting it. In 1946, he won the National Air Races in a modified P-39 Airacobra. In 1964, he took charge of Boeing's Atlantic Test Center, managing its NASA Saturn S-1C/Apollo moon-rocket programs until 1968.)
NAHF ; ( NAHForig)
OX-5 Club Hall of Fame
---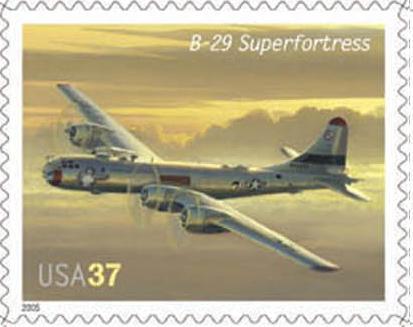 (Commander of the B-29 "Enola Gay," which dropped the first atomic bomb over Hiroshima, Japan, August 1945.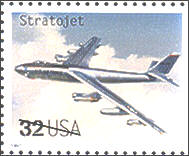 Came to Wichita's McConnell AFB in the 1950's to oversee development of the world's first intercontinental jet bomber -- the B-47 Stratojet -- and oversaw most production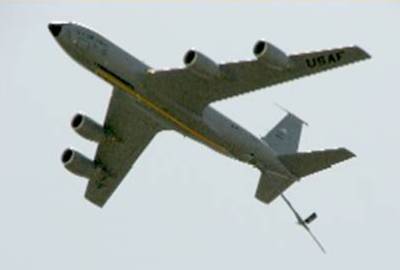 at neighboring Boeing-Wichita. Played a major role in the development of modern air-to-air refueling.)
NAHF
---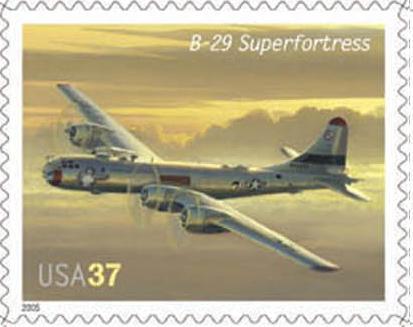 Key U.S. military aviator from WWII to the jet age. Immigrated to U.S. (from Mexico) at age 5. A bomber pilot in WWII, he later piloted the B-29 bomber that carried Chuck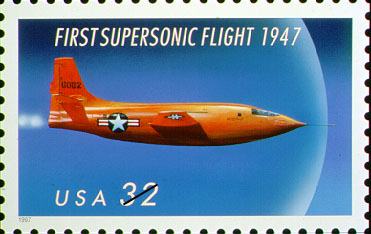 Yeager's Bell X-1 aloft to "break the sound barrier." Cardenas was ultimately put in command of the X-1 program.
Cardenas flew many other major experimental missions, including the

Northrop Flying Wing -- with which he 'buzzed' Pennsylvania Avenue in Washington D.C., at the request of President Truman.
After a combat tour, leading the 18th Fighter Wing in F-105 raids over Vietnam (for which he was awarded the Legion of Merit and Distinguished Flying Cross),

Cardenas came to Wichita in July, 1966 to command the 835th Air Division at McConnell Air Force Base during the Vietnam War, when McConnell was the main training base for F-105 Thunderchief combat pilots (the chief tactical bombers over Vietnam) -- and one of America's three active Titan ICBM nuclear missile centers.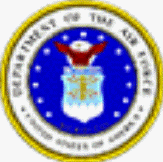 In June 1968, Cardenas was assigned as commander of the U.S. Air Force Special Operations Force, Eglin Air Force Base, Fla. His last job was as chief of the military's nuclear war target-selection program, retiring in 1973 as a Brigadier General.
(Test Pilots) Aerospace Walk of Honor
"Flight Test Historical Foundation
hosts 1st aviation awards"

Edwards AFB, USAF, May 12, 2010 "Biographies: Brig. Gen.
USAF Office of Information
---
---
---
SPACE



---
---


(Joined NASA's X-15 rocket-plane program in 1963, becoming America's youngest "astronaut" at 32.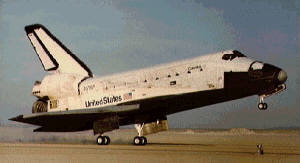 Commanded 2nd Space Shuttle mission, Nov.1981, becoming the 1st person to hand-fly an aircraft from outer space to a landing -- becoming, at Mach 25, the fastest aircraft pilot, ever.
In 1985,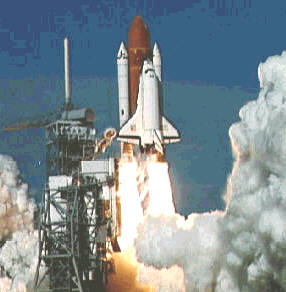 commanded the five-man crew of Shuttle Flight STS-511 when they made the first-ever successful in-orbit rendezvous with, and repair of, a satellite in outer space.
NAHF
KS.AHF
(Test Pilots) Aerospace Walk of Honor
---
---
For
more
on
other Kansas astronauts,
CLICK HERE
---
---
---
OTHER
KANSANS
in
HALLS of FAME
---
(Date of enshrinment in parenthesis)
---
KS.AHF -
Kansas Aviation Hall of Fame
(many Kansans & former Kansans honored; some described HERE)
--and--
KS.NG HF -
Kansas National Guard Hall of Fame
(many military Kansans honored)
--and--
KS.BHF -
Kansas Business Hall of Fame
(several Kansans honored)
---
NAHF -
National Aviation Hall of Fame
---
OX-5 Club Hall of Fame
David D. Blanton, Wichita (1993)
- (aero. engr., Beech, Javelin Acft.)

Howard C. Funk, Coffeyville (1994)
--and--
Joseph C. Funk, Coffeyville (1994)
- (Funk Brothers Aircraft)

Alexander N. Petroff, Wichita (2009)
- (Prof., aero. engineering,
Wichita State Univ.)
---
EAA Homebuilders' Hall of Fame
Randy Schlitter, Hays (2008)
- (RANS Aircraft)
---
Minnesota Aviation Hall of Fame
Ralph Waldo Anderson
- (Smoky Hill AFB mechanic;
aviation philanthropist)
---
Wisconsin Aviation Hall of Fame
---
---
---
---
---
---
---
---
---
---
---