SPONSORS & BACKERS:
These businesses & organizations have provided exceptional resources, service and support to the Wichita Aviation Centennial.
Try them!
---

American Aviation Historical Society
---
---


Westport Airport
---
---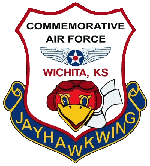 Jayhawk Wing
Commemorative Air Force
---
---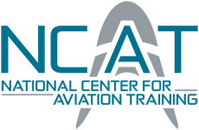 National Center for Aviation Training (NCAT)
---
---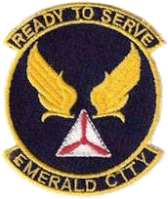 Emerald City Composite Squadron,
Kansas Wing, Civil&nbspAir Patrol, Aux.USAF
---
---

EAA Chapter 88
Experimental Aircraft Assn.
---

Kansas Humanities Council (Topeka)
(through their prior
support of the
Kansas 150 Sesquicentennial,
which serves the Wichita Aviation Centennial)
---

Kansas Hosting, LLC (Wichita)
(through support of the Kansas Aviation Centennial, which contributes to the Wichita Aviation Centennial)
---
THE PEOPLE:
These "giving" and "doing" people have joined their time, talents, resources and efforts to share with you the excitement of the
Wichita
Aviation
Centennial.
Join them!
ALPHABETICALLY:
L. W. Carter
Carl Chance
Jeremiah & Jennifer Connelly
The Corteville Family
The Goff Family
Walt House
Chuck Harris
D.R. Jones
Don Nitcher & family
Prof. Jay Price
Tom Zwemke
---
NEW MEMBERS:
Mayor Jeff Longwell,
City of Wichita
County Commission Chairman Jim Howell,
5th District, Sedgwick County
Sen. Oletha
Faust-Goudeau,
29th District (Wichita) ,
Kansas Senate
Molly McMillin, Editor,
The Weekly of Business Aviation;
Business Aviation Ed. , Aviation Week Intelligence Network
Dave Franson, Pres.
Wichita Aero Club
---
To join them,
call 371-9079,
and ask for the WAC's "Chief Booster."
---