EVENT:
---
---
---
OCT 1-2:
EAA Air Capital Fly-In
Entertains and Educates,
and Hosts Son of Stearman
NEWTON, KS, Oct.1
WICHITA, KS, Oct.2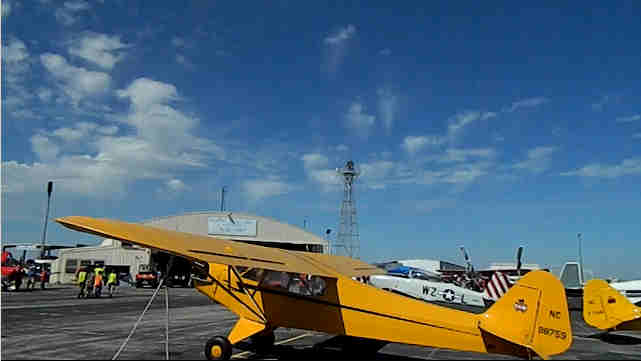 Experimental Aircraft Assn. (EAA) Chapter 88, of Wichita, held its annual Air Capital Fly-In and Banquet at Newton City-County Airport, 25 miles north of the Air Capital City, Saturday Oct. 1, 2016. The gathering of aircraft and aviators brought facts, fun and fascination to both EAA members and the general public, young and old, alike.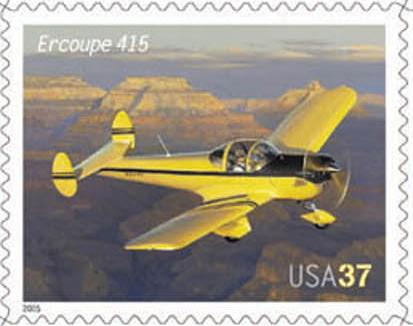 Hundreds attended, including the Banquet's guest speaker and Guest of Honor, Dr. William Lloyd Stearman, son of aviation pioneer Lloyd Carlton Stearman (one of the principal founders of Wichita's legendary aviation industry).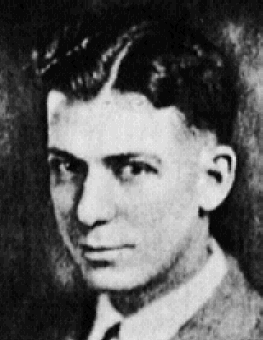 about Lloyd Stearman
Dr. Stearman's famous father, Lloyd, was one of the very most important founders of the Air Capital's aviation industry.
Along with colleagues Matty Laird, Jake Mollendick, Walter Beech and Clyde Cessna, the late Lloyd Stearman helped build, then designed, airplanes by Wichita's first aircraft manufacturers -- Laird, Swallow and Travel Air -- before branching out on his own, forming Stearman Aircraft Co.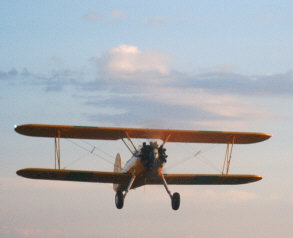 Stearman Aircraft, famous for rugged biplanes that stood up well to the rigors of hard military and commercial use, eventually became the basis for Boeing's Wichita Division -- the state's largest employer, and eventually one of the largest factory complexes on the continent (today's Spirit Aerosystems factory, still building Boeings).
After Boeing took over his Wichita factory, Stearman went to California to help revive a bankrupt planemaker, Lockheed. As Lockheed's president, he oversaw its first commercial successes, before moving on. He returned to Lockheed in the 1940s to work as an engineer on some of their most famous aircraft,

and later worked with spacecraft.
Open to the general public, the Air Capital Fly-In event offered children a chance to become "Young Eagles" -- getting their first ride in an airplane. Over 80 children were flown by experienced EAA volunteer pilots.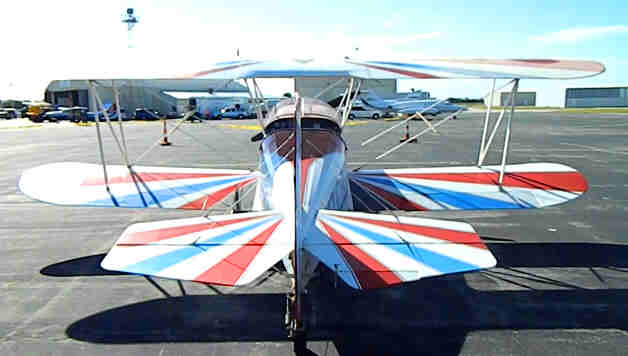 Numerous modern, vintage and homebuilt / experimental aircraft were exhibited, with awards for best examples. A precision-landing contest challenged pilots' skills. The FAA FAST team conducted safety lectures, and pilots and mechanics exchanged technical knowledge.
The evening culminated in a fundraising $25-a-plate banquet, capped with door prizes, and finished with a presentation by Dr. Stearman -- recounting his father's storied career, and his family's experiences with it.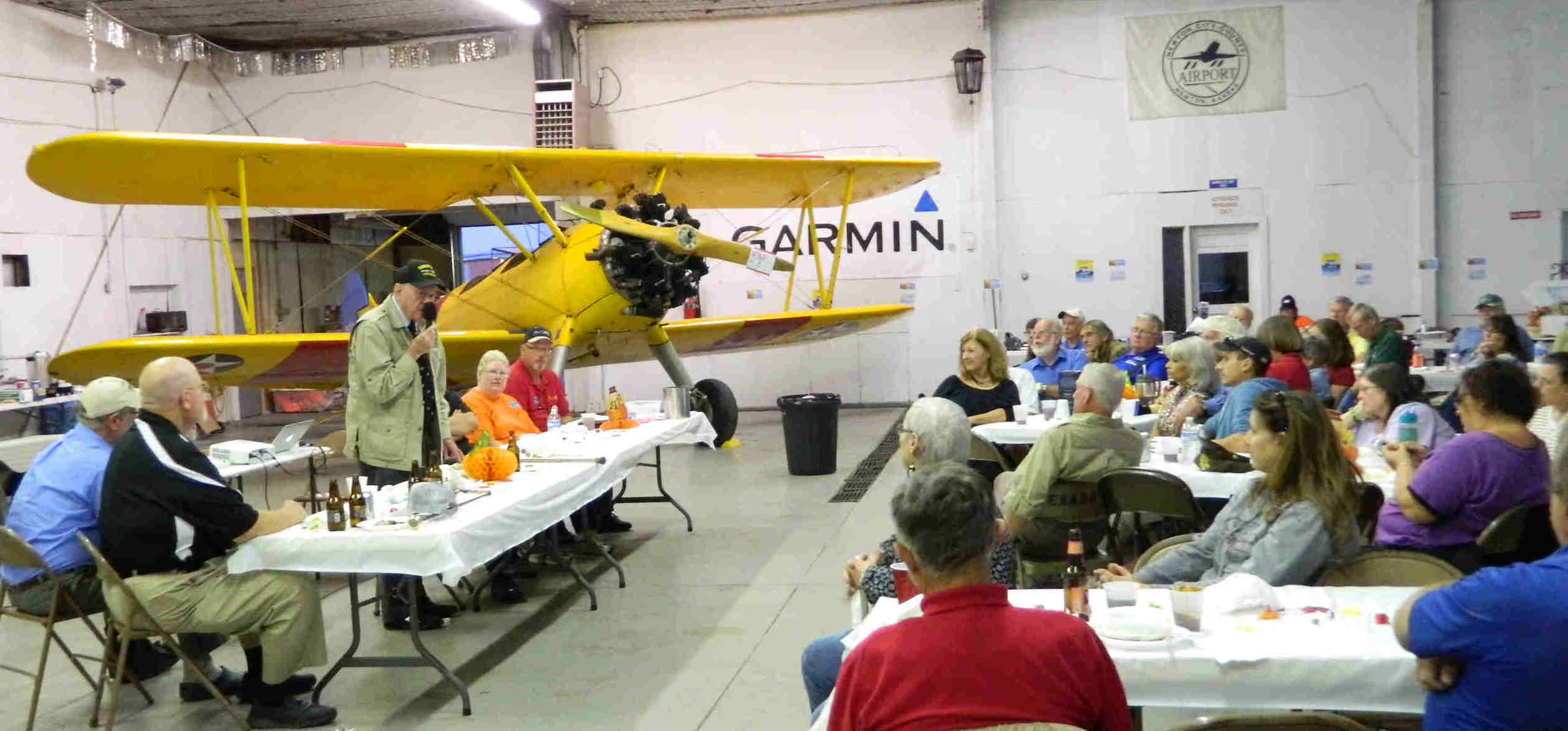 Dr. Stearman then recounted political and historical issues, and personal insights, from his own many years in military and public service (including an unprecedented 17 years in the White House National Security Council as a senior adviser to presidents Nixon, Ford, Reagan and H.W. Bush).
The following day -- under the aegis of former Kansas Air National Guard Commander Col. Ed Sykes, with current McConnell commanders, and EAA Chapter President Bill Lindsay -- Dr. Stearman was escorted onto McConnell Air Force Base to see the last remaining building of his father's 1920s aircraft factory.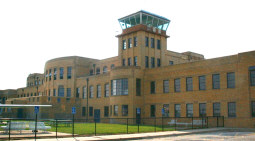 Next door, Stearman was given a grand tour of the Kansas Aviation Museum -- home to many of his fathers aircraft and artifacts. Dr. Stearman presented KAM with his father's slide rule (the engineer's essential instrument for calculations before the invention of the pocket calculator), handing it to KAM board member Bill Lindsay, and noting that it was probably used by Lloyd Stearman in one of his last engineering feats: working on the heat shield for a spacecraft re-entry vehicle.
Dr. Stearman also autographed a museum Stearman biplane initially designed by his father, and stopped at his father's plaque at the Museum's Kansas Aviation Hall of Fame, before a return flight to his retirement home in North Bethesda, Maryland, near Washington, D.C.
During the visit, he graciously visted at length with Wichita Aviation Centennial chairman and historian Richard Harris, providing additional insights into his father's storied career.
For MORE...
For photos from Saturday's activity at the Newton airport, CLICK HERE
For photos from Sunday's activity at the Stearman hangar at McConnell Air Force Base, and later at the Kansas Aviation Museum, CLICK HERE
For television coverage (text & video) from:
---
Return to the EVENTS & NEWS PAGE
---
FOR MORE INFORMATION

, contact the:
Wichita Aviation Centennial Committee
Richard Harris, Chariman,
(316) 371-9079
office@ks100aviation.org

---