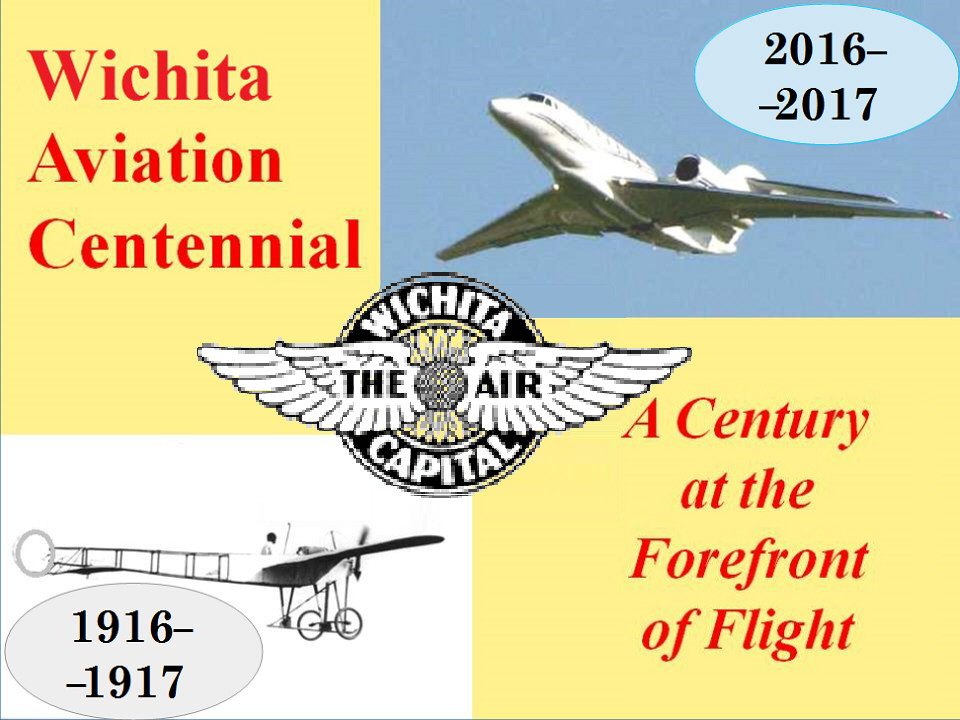 WICHITA AIRCRAFT
in TV, VIDEO
& FILM

Though Wichita, and its aviation history, get little coverage in media, Wichita aircraft have long figured prominently in motion pictures and television -- and Wichita aviation, aviators and aircraft have been the subject of numerous documentary films and videos.

The following lists start with documentary films, videos and TV programs about Wichita aviation and aircraft, and their history. Next come lists of fictional motion pictures and TV shows, which have featured Wichita aircraft -- from the 1920s to the present day.

(The lists, with about 100 titles, are far from complete, and we invite your tips on more titles to include here.)
---
WICHITA AVIATION & AIRCRAFT
on the
SCREEN
(TV, VIDEO & FILM)

Copyright 2017 by Richard Harris
---
---
DOCUMENTARY
FILMS, VIDEOS & TV SHOWS
about
WICHITA AVIATION & AIRCRAFT
& their HISTORY:

While none of these documentaries ever gained much notoriety or audience, and some were simply commercial promotions, they nevertheless document -- sometimes quite well and artistically -- the colorful and dramatic history of Wichita aviation and aircraft.
WICHITA AVIATION HISTORY,
GENERALLY:
---
Wichita Aviation History

on C-SPAN.org (The TV network of Congress)
May 8, 2012 - Wichita Aviation History. Kansas Aviation Museum Director Lon Smith gave a tour of the museum as he talked about the early days of U.S. aviation and Wichita's aviation history.

Wichita & the Air Capital of the World

(Travel Air history, chiefly)
on YouTube.htm
published Dec. 1, 2014
Includes the 1920s and 1930s history of Travel Air and Walter Beech, the genesis and production of their legendary Type R "Mystery Ship" racing monoplane, and the air races of the 1920s and 1930s. Program at the Wichita-Sedgwick County Historical Museum in 2014, by Edward H. Phillips (leading expert on the subject).

The Rise of the Air Capital

on Vimeo
Aviation History – How Wichita Became the Air Capital of the World. Explore the fascinating story of how ... posted May 1, 2015 by the Greteman Group (a Wichita ad agency)

The Barnstormers

Public TV documentary history of early barnstormers, and their modern-day counterparts -- including details of Wichita's early aircraft industry, showing insides of Wichita factories and interviews with Wichita aviation old-timers. Includes particular attention to Travel Air, with aerial footage.
For review, see: "The Barnstormers"—A Dollar and a Desire in Airport Journals, January 1, 2008.

Indians in Aviation

Official Website of the film
A history of of Native Americans in wartime, and the rise of Wichita's aviation industry, and how they happened to intersect, unusually, at a critical moment in history -- with long-term consequences for both. Documentary interviews with Wichita aviation industry historians, Native American historians, and individuals from Wichita's many diverse tribes of Native Americans who served in war and Wichita's aviation industry. A substantial history of Wichita's aviation industry, in addition to its title theme.

The Restorers
Season 1, Episode 3
"The Aviatrix"

Season preview on YouTube.com
An independent documentary video/TV series, The Restorers shows the romance of restoring vintage aircraft. This 3rd episode, "The Aviatrix," focuses on women aviators in history, and ties them to aircraft of their time -- all from Wichita -- being restored today. First, is the story of a restored Travel Air biplane, flown in 1929 by Louise Thaden to victory in the "Powder Puff Derby" -- the first cross-country Women's Air Race. The next segment tells the story of women in aviation through the work of community college students restoring a Twin Beech 18 once flown by legendary aviatrix Jackie Cochran, World War II founder and commander of the Women's Air Service Pilots (WASP). Last story showcases a Restorer who rebuilt a Stearman Kaydet biplane trainer once posted to Avenger Field, where WASPs were trained.

From the Bottom
(2008)
on IMDB.com
The documentary biography of Ulysses Lee "Rip" Gooch, a pioneer African-American aviator and aviation entrepreneur, who rose from slave ancestors and southern poverty in the Great Depression, to become a noted professional pilot and aviation business leader in Wichita -- flying in airshows, then working in Wichita's aircraft factories, then flight instructing and building a flying service, followed by development of a regional distributorship for Mooney Aircraft, and an airline for government secrets (using Wichita aircraft). Gooch accumulated over 20,000 hours aloft, and became a pilot examiner for the FAA. Now retired from a second career as Kansas' longest-serving state senator, Gooch's story is rich with history, insight into Wichita's aviation industry and community, and philosophical strength. (NOTE: Copies of the documentary, or his book, might be available from TCV Publishing, in Wichita, base of his daughter's newspaper The Community Voice.)

Aero-TV: Preserving Wichita History
- The Kansas Aviation Museum

on YouTube.com
Dec 21, 2009 - Kansas Aviation Museum former Director Lon Smith describes Wichita's living aviation history museum. Uploaded by Aero-News Network.
TRAVEL AIR DOCUMENTARIES: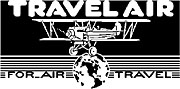 (Wichita-based Travel Air, formed in 1925 by Walter Beech, Lloyd Stearman, Clyde Cessna, and other Wichitans, was the nation's leading producer of aircraft, by quantity, in the late 1920s -- the chief force in getting Wichita officially declared the "Air Capital City.")

---

Travel Air -
Aircraft Manufacturer

(Cessna, Beech & Stearman, owners)
on YouTube.htm
published Nov 29, 2014
Includes the 1920s and 1930s history of Travel Air and Walter Beech, the genesis and production of their legendary Type R "Mystery Ship" racing monoplane, and the air races of the 1920s and 1930s. Program at the Wichita-Sedgwick County Historical Museum in 2014, by Edward H. Phillips (leading expert on the subject).

The Barnstormers

(see coverage in previous section)

The Legend of Pancho Barnes
and the
Happy Bottom Riding Club

(65 min.) A documentary profile of famed aviatrix Florence Lowe "Pancho" Barnes, a 1930s Pasadena society girl who turned into a daring adventurer and aviator, famous for exploits in her Travel Air Model R Mystery Ship racer. Stars Kathy Bates, Tom Skerritt, Buzz Aldrin (astronaut who knew Barnes), and Jordan Black.

Nothing By Chance (1975)

Two modern-day pilots barnstorming thru the Midwest, in Parks P-1 and Travel Air 4000 biplanes. Based on Richard Bach's classic 1969 autobiographical book of the same title. Aviators William H. Barnett. Richard Bach, Jack Brown, Chris Cagle, Glenn Norman, Steve Young as themselves.

Beautiful cinematography didn't captivate a general audience. Film never released commercially except for a few TV showings, so only a few personal copies exist somewhere unknown, though a 2007 report indicated a DVD release was coming soon. Narrated by NBC Today Show host Hugh Downs, an aviator.


Travel Air Cropdusting

(Travel Air 4000 dusting and spraying crops)
on YouTube.htm
1955 film (short)

CESSNA DOCUMENTARIES: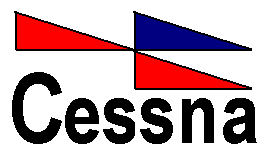 Cessna Aircraft Co. -- the world's most prolific producer of aircraft (over 200,000) -- traces its origins to Clyde Cessna's first flights in 1911, and his first Wichita enterprise to 1916 (the basis of the Wichita Aviation Centennial) -- got its official start in the mid-1920s, continuing to the present day (now as a brand of Textron Aviation), in Wichita. Cessna has long produced the world's most popular training aiircraft, light personal and utility aircraft, seaplanes, bush planes, light cargo aircraft and business jets -- along with many other aircraft, from cropdusters to helicopters to combat aircraft.
(also see Travel Air
documentaries, above)
---
The Kansas Humanities Council presents the Kingman County Historical Society's short film about aviation pioneer Clyde Cessna. (That county was home to Cessna.)


KPTS-TV (Wichita) public TV documentary, and semi-official Cessna corporate history, by former Cessna public relations executive. Recounts, in detail, Clyde Cessna's early years, with interviews from some who knew him. Then tells the story of Cessna through the years, to the present era, and Cessna's corporate jets.
Partly based on the book of the same name by leading Wichita-aviation historian Edward H. Phillips, who narrates parts of the film. (NOTE: Link is to an excerpt or promo on YouTube.)
BEECH DOCUMENTARY:


Beech Aircraft -- also known over the decades as Beechcraft, Beech-Hawker, Raytheon Aircraft and Hawker-Beechcraft Corp. -- is the the world's most prolific producer of twin-turboprop aircraft (the King Air, 99 Airliner and 1900 Airliner families), and a leading supplier of light planes (currently Beech Bonanza and Baron, with many others before), military trainers and formerly business jets (particularly the Hawker and Beechjet lines). Beech traces its origins to Walter Beech's pioneering work with Wichita's first plane-makers, Laird, Swallow and Travel Air, before starting his own Wichita company in 1932. The Beechcraft brand survives to the present day (now as a brand of Textron Aviation), in Wichita.
(also see Travel Air
documentaries, above)
---
Beechcraft Bonanza history
on YouTube.com
by maxtanicfilms

An amateur slideshow depicting the various models of Beech Bonanzas, more or less chronologically, with notes on each about their differences from previous models. Background music, but no narration.
LEARJET


(LEAR JET)
DOCUMENTARIES:
Wichita-based Learjet (originally Lear Jet Corp., today the Learjet division of Bombardier Aerospace) pioneered the purpose-built executive jet ("bizjet"), the first truly successful business jet. Noted for their sharp looks, exceptional speed, relative economy and mission-flexibility (compared to other business jets), Learjets became the defining lifestyle of the upper-class "jet set" in the 1960s, and "Learjet" remains a universally recognized brand. The company continues to be one of the world's leading manufacturers of light-to-medium business jets.
---
The History of Learjet:

Bill Lear and the
Founding of Learjet
on YouTube.htm
(official/semi-official corporate history, published Mar 1, 2012)
Appears to be a public-domain, public-relations film that pays tribute to Bill Lear Sr.. Tells the story of Lear's efforts inventing the car radio and founding Motorola, his invention of the auto-pilot, 8-track tape and the LearJet, along with stories of the creation and development of the company. Includes candid interviews with key original Learjet people (Alex Kvassy, Clay Lacy, and others) and vintage footage of the first test flights. Narrated by KWCH-TV (Wichita) news anchor Roger Cornish.

Megastructures - The Learjet

Discovery Science History (full documentary)
on the Dailymotion.com website.
Published by Dailymotion

BOEING BOMBERS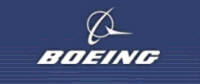 in DOCUMENTARY FILM:
Boeing-Wichita became Boeing's main bomber factory by the end of World War II, producing nearly half of all B-29 Superfortress bombers -- then continued, after the War, as Boeing's principal bomber factory -- progressing to the B-47 Stratojet, then the B-52 Stratofortress. The following films are documentaries about these aircraft, with some giving information about Boeing-Wichita and/or adjoining McConnell Air Force Base.

(NOTE:` These are documentary films. Another "BOEING BOMBERS" sub-section, below, under the "MOTION PICTURES" section, details fictional movies displaying the Boeing bombers Wichita built.)
---
B-29 SUPERFORTRESS:

The B-29 was the principal very heavy bomber of World War II, and America's most advanced combat aircraft. Of the four cities that built it, Wichita produced, by far, the most (over 1,600 -- 44% of the total fleet).

---

Flying the Boeing B-29 Superfortress

(1944 - newly restored)
on YouTube.htm
A scene-by-scene restoration of a B-29 pilot-training film. A thorough pilot's-view introduction to World War II's premier bomber, the B-29 (chiefly built in Wichita).

"The Last Bomb"

(B-29 Bombers & P-51 Fighters Strike Japan -
War Dept. film, 1945, restored, 720p)
on YouTube.htm
(military propaganda, promo or training film)
re-published Jan 3, 2017
by Superior History
"A scene-by-scene restoration. ...long range B-29 Superfortress bombing raids on Japan.... Launched from Pacific islands, over 3,000 miles round-trip, 12 hours or more to complete. Also shows B-29 bases carved out of Guam, Tinian and Saipan. Documents all aspects of a 21st Bomber Command long-distance daylight strike at just 12,000 feet over Tokyo, 1945 — from initial planning stage by General Curtis LeMay and staff, through fighter action and bombing, to final touch down. Also gun camera footage taken by escorting P-51 Mustangs, ranging over southern Japan seeking targets of opportunity, in some of the longest and riskiest missions undertaken by any World War II fighters, thousands of miles over ocean in a single-engine aircraft, to attack over enemy territory."


"B-29 Frozen in Time"

(from PBS documentary series, "NOVA")
PBS Airdate: 29 July 1997.
by NOVA / WGBH-TV, Boston
Documentary about modern-day efforts to recover, and fly away, a massive B-29 bomber, "Glacier Girl," which force-landed and was abandoned on the Greenland ice cap during World War II... and subsequently entombed in tons of ice for decades.
B-47 STRATOJET:

The B-47 was America's first pure-jet, intercontinental strategic (nuclear) bomber, capable of reaching Russia at jet speeds. The swept-wing, 600-mph plane was a radical innovation in large aircraft, paving the way for modern jetliners, transports and bombers. Wichita producedmost of them.

---

The Boeing B-47 Stratojet Bomber

(720p)
on YouTube.htm
published Mar 26, 2015
by Superior History


Stratojet:
Meet Your Boeing B-47

(1954, restored color film)
on YouTube.htm
(propaganda, promo or training film)
re-published Dec 31, 2013
A 1950s time capsule from the Cold War. Shows design, development and manufacturing of the Boeing B-47 Stratojet, the US Air Force's first operational long-range jet bomber. Then follows a crew from SAC's McConnell Air Force Base (3250th Combat Crew Training Wing) in Wichita, on a training mission that simulates a night attack using a practice target in the US. Exceptional shots of the Stratojet on the ground and aloft, including night air refueling. Includes crew dialog as they work through various procedures during the bomb run.

How it Works:
Boeing B-47 Stratojet Bomber

(720p)
on YouTube.htm
Published by Documentary Tube


"Flight" TV Series:
Episode 17: "Final Approach"

(B-47 STRATOJET, 1958)
on YouTube.htm
Published on Oct 14, 2013
by California National via Periscope Film, LLC
"Flight" was an aviation TV show that ran 1958-1959 (38 episodes total). Featuring dramatic stories from the annals of the U.S. Air Force, the series starred Gen. George C. Kenney. In this episode, "Final Approach," the crew of a B-47 must decide whether to eject or make a belly-landing after encountering landing gear problems in flight.

---

B-52 STRATOFORTRESS:


The B-52 is America's classic intercontinental strategic (nuclear) bomber (though it has only dropped conventional wepaons in war, and has served in all major U.S. conflicts since it was built), capable of reaching nearly any place on Earth at jet speeds, while carrying up to 35 tons of weaponry. Over a half-century ago, Wichita produced most of them, including all of the 80-some planes that are still flying, today.

---

B-52

(2001)
described on IMDB.com
A two-hour detailed documentary on the B-52, including history of its development and operations.


B-52

from Air Warriors: Season 4, Episode 2:
on the Smithsonian Channel
documentary for fans of military aircraft
re-published Dec 31, 2013
A showy documentary by the Smithsonian / National Air & Space Museum, from its long-running military aircraft fan series, Air Warriors. The the Smithsonian Channel's web page has a one-and-a-half minute preview, and links to options to view or purchase the program.
MILITARY AIRCRAFT
of McCONNELL AIR FORCE BASE

Wichita's McConnell Air Force Base, since World War II, has served as a principal or major base -- and/or training center -- for several different types of military aircraft, and the thousands of service personnel supporting them. The following links are to lists of videos on YouTube.com (mostly documentary) about each of these aircraft. (NOTE: Be wary of the sources of YouTube videos, and avoid selecting links from YouTube to other sites).
(also see Boeing Bomber
documentaries, above)
---
Boeing KC-135 Stratotanker

(McConnell is a leading base for KC-135 aerial tanker operations)
on YouTube.htm

Rockwell B-1 Lancer

(McConnell was a major base for B-1 bomber operations) on YouTube.htm

General Dynamics F-16 Falcon

(McConnell was a major base for F-16 fighter-bomber operations) on YouTube.htm

McDonnell-Douglas F-4 Phantom II

(many F-4 fighter-bomber pilots trained at Wichita's McConnell Air Force Base, and McConnell was a major base for F-4 operations) on YouTube.htm

Republic F-105 Thunderchief

(During the Vietnam War, where the F-105 was, for several years, America's principal fighter-bomber, most F-105 pilots trained at Wichita's McConnell Air Force Base, and many of their families were quartered here during their serviceman's tour of duty in Vietnam.) on YouTube.htm
RETURN to MENU ...or... CONTINUE to NEXT
---
---
MOTION PICTURES
EARLY MOVIES:
Following America's victory in World War I, there was a popular boom in war movies. Producers often used Wichita-built airplanes — especially Travel Air biplanes used to portray the planes they were patterned after: the German Fokker fighters. They also appeared as themselves, or as other aircraft. Below are some examples:

Wings (1927)

(Historic WWI air war epic; one of the greatest films of the 1920s; won the first-ever Academy Award for Best Picture)
Flying Fool (1929)

(Pathè film, one of the early roles of William Boyd, later famous as "Hopalong Cassidy")
Hells Angels (1930)

(Howard Hughes' WWI epic, famed for its spectactular, extravagant, aerial battle scenes.)
Young Eagles (1930)

(Paramount, 70min.) inlcudes World War I fighters (SPAD and Fokker D-7), along with a Travel Air 2000 and a Waco 10.
The Dawn Patrol (1930)
(also remade in 1938)

Travel Air 4000s posed as German Fokker fighters, and a Travel Air 4U Speedwing, with cowled engine, posed as a French Nieuport.
Heartbreak (1931)


War Correspondent (1932)

(Columbia) Pilot and news reporter in China civil war. Featured aircraft is a Travel Air Speedwing.
Ace Of Aces (1933)

featured 5 Travel Air Model Bs, and many other planes.
Hell In the Heavens (1933)


Soldiers Of the Storm (1933)

(Columbia) Border Patrol pilot versus smugglers. Aerials by legendary movie aviator Frank Clarke, particularly includes scenes with a Travel Air Speedwing biplane.
Flying Devils (1933)

Soldiers Of the Storm (Columbia 1933) D: Ross Lederman. Robert Ellis = Moran, Anita Page = Natalie, Regis Toomey = Brad Allerton. Screenplay: Charles R Condon, Horace McCoy. Border Patrol pilot and smugglers. Aerials by Frank Clarke. Filmed around San Fernando Valley, Wilson Airport. AIRCRAFT: Travel Air Speedwing.
The Eagle and the Hawk (1933)

(Paramount, 72min.) Fredric March, Cary Grant, Carole Lombard. Good acting, in good story about the mental collapse of a war pilot who doesn't wear the cloak of a hero well. Maltin review: "Well-produced antiwar film with reluctant hero March, bullying gunner-observer Grant, everyone's buddy Oakie, sympathetic society girl Lombard. Sobering John Monk Saunders story is still timely. Several aircraft, including Travel Air 2000.
Murder in the Clouds (1934)

(Warner Bros ) A hotshot airline pilot and his stewardess girlfriend get involved in a secret mission to fly a weapons scientist with a secret weapon to Washington, and battle foreign agents. A Travel Air Speedwing biplane appears.
Storm Over the Andes (1935)

(Universal) A Stearman J-6 biplane is one of the three aircraft appearing.
Men With Wings (1938)

(Paramount, 105min.) Fred MacMurray, Ray Milland and Andy Devine star with 10-year-old Donald O'Connor. A grand capsule epic of flight with several aircraft, including Travel Air 2000/4000.
Women in the Wind (1939)

(Warner Bros , 63m) Eve Arden as Kit Campbell, Kay Francis as Janet Steele. Thin, but entertaning, plot about the NAR Women's Air Derby (better known as the "Powder Puff Derby"). Many flying scenes, particularly good close-ups of variuos private planes of the era. Many aircraft, including Wichita planes: Beech 17 (E17B #NC18044), Cessna C-34, and Travel Air 16-B.

---

---

Also widely used was the
Travel Air 6000, a cabin monoplane, which appeared in various flims, including:

---

Only Angels Have Wings (1939)

A Travel Air 6000 was a "star" in the Howard Hawks which was a fictional depiction of the early mail service in South America whose early days mirrored the aircraft and issues of US civilian mail service.
The Flying Deuces (1939)

A Travel Air 6000 (Curtis-Wright 6-B) performed stunts in this classic Laurel & Hardy comedy.
Edge of Eternity (1959)



---

---

Various other Wichita planes appeared in movies before the U.S. entered World War II, including:

---

Parachute Jumper (1933)

(Warner Bros., 65-73min.) A Stearman C3R is among the flock of planes in this tale of unemployed ex-Marines (played by Douglas Fairbanks , Jr. and Frank McHugh, with pal Bette Davis), hired by a drug-smuggling gangster. Interesting flying scenes (by Paul Mantz) help salvage an absurd plot.
The Woman I Love (1937)

(RKO, 85m) Romance. Paul Muni as Lt. Claude Maury. Aerials by Paul Mantz; most flying footage was from 1935 French version, "L'Equipage." Also seen as "The Woman Between." Stearman C3R is one of the principal aircraft.
Men Against the Sky (1940)

(RKO - 75min.) Typical story about an aircraft factory and its test pilots, with a Stearman C-3 among the many featured aircraft and mock-ups.
The Bride Came C.O.D. (1941)

(Warner Bros. - 90m) Jimmy Cagney as Steve Collins, and Bette Davis as Joan Winfield. A Beechcraft Model D-17 Staggerwing cabin biplane appears, flown by legendary Hollywood stunt pilot Paul Mantz in a movie based on his experiences with his "Honeymoon Express" charter service.
International Squadron (1941)

(Warner Bros. / First National - 87min.) Ronald Reagan as Jimmy Grant, a no-account bum that the Air Force turns into a fighting ace. Standard war story, and remake of 'Ceiling Zero.' A Travel Air Mystery Ship monoplane racer is among the half-dozen featured planes. Paul Mantz flys again.

We've Never Been Licked (1943)

(Universal, 103m) An American joins Japanese forces, dives his Japanese bomber into a Japanese Navy carrier. Alternate title: "Remember Pearl Harbor." Noah Beery, Jr as Cyanide Jenkins, with William Frawley, Robert Mitchum. Cliff Robertson. Glass-nosed Beech AT-11 (military bombardier-trainer versions of the Beech 18 Twin Beech) portrayed Japanese bombers.

RETURN to MENU ...or... CONTINUE to NEXT
MODERN MOVIES:
NOTE: Click on the movie's name to open (in a separate window) the Wikipedia free encyclopedia article about that film.

Tip On a Dead Jockey (1957)

(MGM) Reportedly has extensive footage of a double-tailed Beech 18 Twin Beech.


Legendary slapstick comedy, often reviewed as one of the funniest movies in history, includes one of the greatest (and almost deadly) aerial stunts in history, as Buddy Hackett and Mickey Rooney fly a Beech 18 Twin Beech through a billboard.

How to Steal an Airplane (1971)

TV action-adventure movie — with Pete Duel, Sal Mineo, and Claudine Longet — about repossessing a Wichita-built Learjet from a Latin American dictator.

Airport 1975 (1974)

One of the classic dramas of the "disaster-in-the-sky" "Airport" movie series -- this time involving a Beech Baron which hits a Boeing 747 airliner head-on, killing the crew, but the 747 keeps flying on autopilot. A Learjet is involved, too. (NOTE: Today, most Boeing 747 cockpits, and nose sections, are built in Wichita, and shipped by rail to final assembly in Seattle).

Capricorn One (1977)

Suspense/action conspiracy drama about NASA faking a Mars landing. In a key scene, the good guys flee in a Learjet (flown by Wichita-bred Hollywood stunt pilot, Clay Lacy) and "crash land" in the desert.

The Aviator (1985)

Romantic-adventure drama about 1930s airmail pilot, downed in snowy mountains with young woman, and pursued by wolves. The aircraft they fly into danger is a Stearman Kaydet biplane (though that model was not really used for airmail). Christopher Reeve & Rosanna Arquette star.

Iron Eagle movie series

Iron Eagle (1986)
Iron Eagle II (1988),
Aces: Iron Eagle III (1992),
Iron Eagle IV (1995).



Teen action-adventure fantasy movie series, in which a teenager gets to fly an F-16 in combat. Louis Gossett, Jr.
plays his fighter-pilot mentor. Absurdly unrealistic, but entertaining, fantasy. A small Cessna 150 trainer appears in one or more episodes.

Dragnet (1987)

A comedy spoof of the serious police-drama TV series, with Dan Akroyd as Seargant Friday. For the climax, he rescues a damsel in distress, being kidnapped in a Learjet.

Pancho Barnes (1988)

150min. A cleaned-up, Hollywood-style biography of the legendary baudy aviatrix Florence "Pancho" Barnes, that omits more than it shows, but features Barnes' most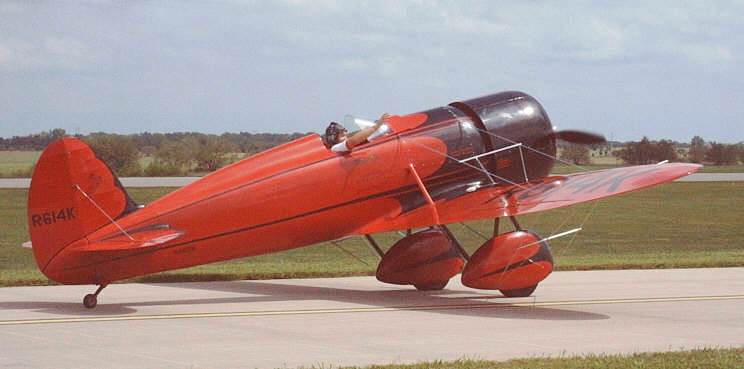 famous mount, the Wichita-built Travel Air Model R Mystery Ship. Valerie Bertinelli plays Barnes (it should have been coarser actress Roseanne Arnold, instead).
Bat*21 (1988)

Dramatized true story about the most prolonged rescue of a downed flyer (actor: Gene Hackman) in the history of the Vietnam War, by a Forward Air Controller (actor: Danny Glover) -- flying overhead, under fire,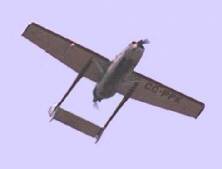 in a Cessna 0-2 Skymaster observation aircraft -- who initially shadows and guides the downed aviator through the jungle, then returns with a helicopter for a daring rescue under fire.
Always (1989)

Steven Spielberg directs Richard Dreyfuss, John Goodman, Audrey Hepburn & Holly Hunter in romantic adventure about a legendary pilot and his girl. He flys

Forestry Service borate bombers (water bombers). Good flying scenes. Includes scenes with Beech 18 and Cessna 337 Skymaster.
Air America (1990)

Vietnam-war era action-drama/comedy about an eccentric pilot (actor: Robert Downey, Jr.) who joins what is supposedly an airline in Laos. Insurgents shoot at him, government soldiers run drugs, a pilot (actor: Mel Gibson) supplies arms to the whole region... and other less-straightforward sub-plots. Became a short-lived TV series. A little Cessna 0-1 Bird Dog observation plane appears.
Flight of the Intruder (1991)

(Paramount, 113m) Exploits and frustrations of bombardiers in the Vietnam war. Danny Glover as Cdr. Frank Camparelli, William Dafoe as Lt. Cdr. Virgil Cole, in tepid film version of Stephen Coonts' popular novel.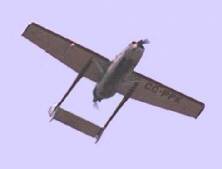 Lots of military aircraft, and reportedly includes Cessna 337 / O-2 Skymaster.
The Rocketeer (1991)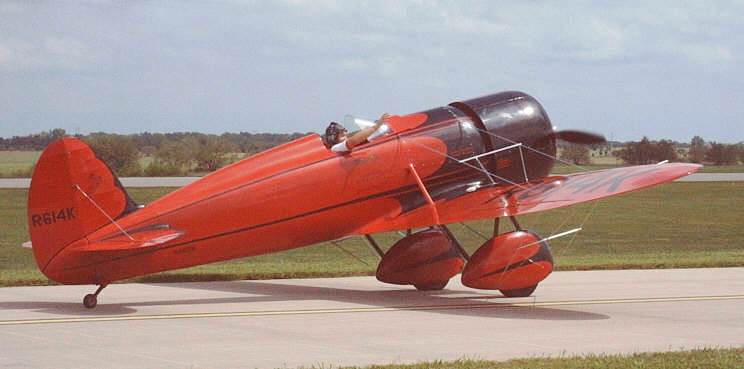 (Disney, 108min.) Action-adventure fantasy, richly set in the late 1930s / early 1940s, in which a young pilot winds up with a secret government-property rocket-pack, and uses it to fight villans and spies. Wichita Travel Air Model R "Mystery Ship" race plane displayed very prominently.
Jurassic Park (1993)

Action-adventure fantasy, about an island zoo / theme-park, populated with modern-day dinosaurs (cloned from fossils), and the trouble following the first group of people to fly over to the island (in a 1981 Beechcraft Super King Air 200 turboprop twin), when they accidentally crash-land in the fenced-in dinosaur area.
The Tuskeegee Airmen (1995)

TV movie (HBO) about the creation of the legendary squadron of African-American fighter pilots in World War II. A Travel Air biplane appears.
Independence Day (1996)



"War of the Worlds" type of science-fiction drama (space aliens invade Earth), with (actor) Will Smith leading fighter pilots in defense. Features (actor) Randy Quaid as drunken cropduster in Boeing-Stearman "Kaydet" biplane.
Air Force One (1997)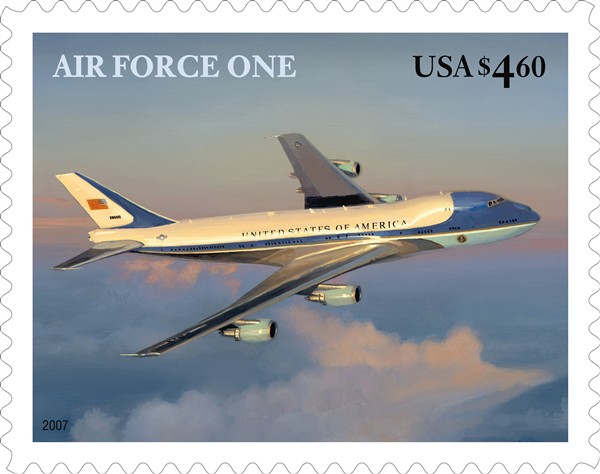 The Boeing 747 carrying the President of the United States is hijacked, and the fictional "President" (played by Harrison Ford) saves the day. The real Air Force One (there were two) was converted from ordinary 747s by Boeing's Wichita Division.
Space Cowboys (2000),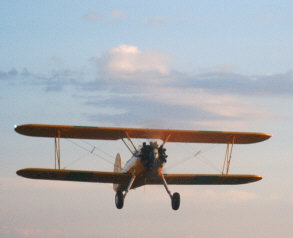 Early in the film, a brief segment shows famed aerobatic pilot Steve Hinton stunting a Stearman biplane, with some spectacular camera work.
Pearl Harbor (2001),

(183 mins.) A tale of war and romance mixed in with history. Story of two lifelong friends and a beautiful nurse, caught up in the in the horror of the infamous Sunday morning in 1941, and its aftermath.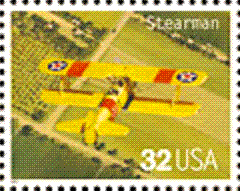 Ben Affleck, Kate Beckinsale, Josh Hartnett. A Stearman biplane trainer appears at start of Japanese attack scene, to recreate an actual event that happened to a different aircraft.
Frost/Nixon (2008),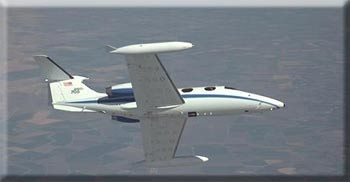 Dramatic film about the historic interview between TV interviewer David Frost and impeached President Richard Nixon. A Learjet appears.

Special-effects kids' action drama about combative giant robots that transform into various machines and vehicles. A Learjet appears.
RETURN to MENU ...or... CONTINUE to NEXT
JAMES BOND FILMS:
You Only Live Twice (1967)

Boeing B-52 Stratofortress

(most B-52s were Wichita-built)
Republic F-105 Thunderchief;

(most F-105 pilots trained at Wichita's McConnell Air Force Base)

Live and Let Die (1973)

Cessna 140, Cessna 170A and/or Cessna 172/Skyhawk;



Octopussy (1983)



This film is perhaps best known for the most spectacular Bond aerial sequences yet, both aboard Wichita-area aircraft.
Bede BD-5J Microjet "Acrostar";

James Bond's getaway in "the world's smallest jet," a Bede BD-5J (designed and crafted in nearby Newton, Kansas by Wichita State University engineering alumnus Jim Bede and future Beech Starship engineer Burt Rutan). In one of the most famous aerial movie stunts of all time, factory demo pilot, Bob Bishop (former fighter-jet jock), flys the Microjet through a hangar.
Beech Model 18;

Villan takes off with Bond's gal in Beech 18 "Twin Beech," but Bond pursues on horse, leaping onto plane at liftoff, riding aloft on roof of plane, where he later battles villan's goon, then rescues damsel with a breathtaking literal "cliff-hanger" ending. One of the wildest extreme aerial movie scenes ever.

For Your Eyes Only (1981)

Cessna U206G Stationair Amphibian seaplane;



Licence to Kill (1989)

Cessna 172 Skyhawk;


Cessna 185 seaplane;


Learjet 45;



GoldenEye (1995)

Cessna 172 Skyhawk;

A Cessna Skyhawk, world's most popular plane, is Bond's ride into the sugar cane fields in Cuba.

Die Another Day (2002)

Bede BD-5 Microjet
(again)

Casino Royale (remake:2002)

Cessna 208 Caravan seaplane
SPECIAL NOTE:
The most common aircraft in Bond movies is the Bell 206 JetRanger helicopter. The bodies (airframe fuselages) of many JetRangers were actually built in Wichita by Beech Aircraft, at its Plant III. Consequently, that aircraft can be considered, in many cases, at least partly a "Wichita" aircraft. So it's probably fair to note, in this list of "Wichita" aircraft, the Bond movies with JetRangers:

On Her Majesty's Secret Service (1969)
Diamonds are Forever (1971)
Live and Let Die (1973)
(also noted above)
The Spy who Loved Me (1977)
Moonraker (1979)
For Your Eyes Only (1981)
(also noted above)

RETURN to MENU ...or... CONTINUE to NEXT
BOEING BOMBERS in MOVIES:
Boeing-Wichita was the main factory for the production of the Boeing B-29 Superfortress, B-47 Stratojet, and B-52 Superfortress. These were the principal family of U.S. strategic bombers of World War II in the Pacific, the Korean War and the Cold War. Consequently, they appear in many major (and minor) movies.

Here are some of the most famous, and a few more, with links to their articles on Wikipedia, the Internet Movie Database (IMDB), and Turner Classic Movies (TCM):
Above and Beyond (1953)

(MGM, 122 min.)
Dramatization of a true story about dropping the first atomic bomb, from a Boeing B-29 Superfortress bomber, Enola Gay (though it was built in Nebraska, the bulk of B-29s were built in Wichita). Leonard Maltin's review: "Meaningful account of US pilot who flew over Hiroshima with first atomic bomb... his training and its effect on his personal life." Robert Taylor as Col. Paul Tibbets*, Jim Backus as Gen. Curtis LeMay, Eleanor Parker as Lucey Tibbets, James Whitmore as Maj. Uanna. Tibbets' story also told in 1980 TV movie Enola Gay. (*Tibbets also served in Wichita, with a key role in B-29 development.)
Strategic Air Command (1955)
A veteran commander (actor: Jimmy Stewart) transitions from the monstrous prop/jet B-36 intercontinental bomber to the much faster, all-jet, swept-wing Boeing B-47 Stratojet (most B-47s were built in Wichita).
Bailout at 43,000 (1957)
Drama. Test pilots wrestle with the dangers in testing a troubled ejection seat in the development of the Boeing B-47 Stratojet bomber.
Bombers B-52 (1957)
Drama at an air force base about a troubled master-seargeant (actor: Karl Malden), struggling with a dubious commander (actor: Efrem Zimbalist Jr.), who dates his daughter (actress: Natalie Wood), while they transition from B-47s to B-52s. Realistic aircraft scenes.
A Gathering of Eagles (1963)
Rock Hudson commands a wing of Boeing B-52 bombers (most B-52s were built in Wichita)
Dr. Strangelove
or How I Learned to Stop Worrying and Love the Bomb
The legendary, iconic, dark-farce comedy about nuclear war, with the B-52 as a key element. All-star cast led by Peter Sellers.
The Last Flight of Noah's Ark (1980)
Family adventure (Walt Disney Productions) starring Elliott Gould as crusty, washed-up pilot, Geneviève Bujold as prim missionary, and Ricky Schroder as child stowaway, as they ferry animals to a South Pacific Island aboard an aging Boeing B-29 Superfortress bomber.
The Right Stuff (1983)
Historical drama about the military test pilots at Edwards Air Force Base, and the Mercury 7 astronauts. Boeing B-29 is the "mothership" drop plane that carries the speed-record planes aloft for aerial launch (real-life mothership pilot Cardenas later commanded Wichita's McConnell Air Force Base).

---
RETURN to MENU ...or... CONTINUE to NEXT
---
---
TELEVISION PROGRAMS:
TV SERIES:
Sky King
Popular cowboy/pilot hero show of the 1940s/1950s. The hero ("Sky King") flew a Cessna Bobcat twin (above), which was later replaced with a faster, more-modern Cessna 310.

---

Chopper One
Briefly aired 1974 TV action drama about cops flying a police helicopter, a Bell 206 JetRanger. (During the late 1960s and early 1970s, Beech Aircraft built their fuselages in Wichita.)
Wings
Popular 1990s sit-com about a couple of brothers, and their gal-pal, operating a tiny New England commuter airline with a single Cessna 402 cabin-twin -- one of the most popular airplanes of America's early commuter airlines.
Northern Exposure:
Celebrated, quirky, sit-com/drama about slightly eccentric white folk in a remote Alaskan village. The co-lead is a young woman bush pilot, Maggie O'Connell (played by actress Janine Turner, and patterned on the real-life aviatrix Norah O'Neill), who flies a Cessna 120/140 in the wilds of Alaska (where Cessnas are, by far, the most popular aircraft).
SPECIFIC TV EPISODES:
The Andy Griffith Show
episode: "Aunt Bee's Big Moment"

(Feb. 12, 1968)
Family comedy / melodrama, set in small-town North Carolina. In this episode, Aunt Bee takes flying lessons, but doubts that she is ready for flying solo. The plane is a 1956 Cessna 182A.

Airwolf series
Season 1, Episode 12 (Apr.19, 1984 on CBS)
"To Snare a Wolf"

Helicopter-flying hero-vigilante TV series. Episode has bold woman pilot, sinister government agents, bomber excercises "being filmed for a training film" by hero's buddy, all with lots of lively aerial scenes: A wild-flying Stearman biplane, a rare, large flight of Boeing B-52 bombers, and four Bell JetRanger helicopters (beyond the one that normally appears in the series), all prominently showing Wichita aircraft capabilities. on YouTube.htm

The West Wing" series
(episode: King Corn (2005))

Political drama series, known for authentic stories of presidential politics. In this episode, young Congressman Santos, a candidate for President, flys his own Beech King Air (Ironically, though the series is known for its historic authenticity, the turboprop King AIr in the show makes the noises of a piston-engine plane when started, thanks to poor sound editing).

Mad Men series
(final episode, final scene, May 2015 on AMC)

Period-drama series, reflecting American social change in the 1960s through the life and work of Madison Avenue (New York) advertising agents. In the final montage of scenes of the series, a 1965 Learjet 24A* -- bound for Wichita -- features conspicuously, and symbolically. (*Learjet tail number N1965L, in real life the actual property of Wichita-bred Learjet promoter and famed Hollywood stunt pilot / aerial cinematographer Clay Lacy)

---

RETURN to MENU ...or... CONTINUE to NEXT
---
---
OTHER VIDEO
featuring Wichita aviation topics
including...

Wichita pilot and veteran moviemaker Brian Fitzgerald posts stimulating videos on various aviation topics, particularly local aviation, antique aircraft, and ultralight aircraft adventures.


Critical information for pilots; useful for others, too.

---
RETURN to MENU ...or... CONTINUE to NEXT
---
---
---
Copyright 2017 by Richard Harris

Join us in celebrating
a Century of Kansas Aviation!


<!- ------------- BOTTOM menu table ----------->

| HOME | ABOUT US | The STORY | EVENTS | RESOURCES | CONTACTS | LINKS |

<!- ------------ FIFTH ROW ----------->